5 Dumb Mistakes That'll Tank Your Side Hustle Business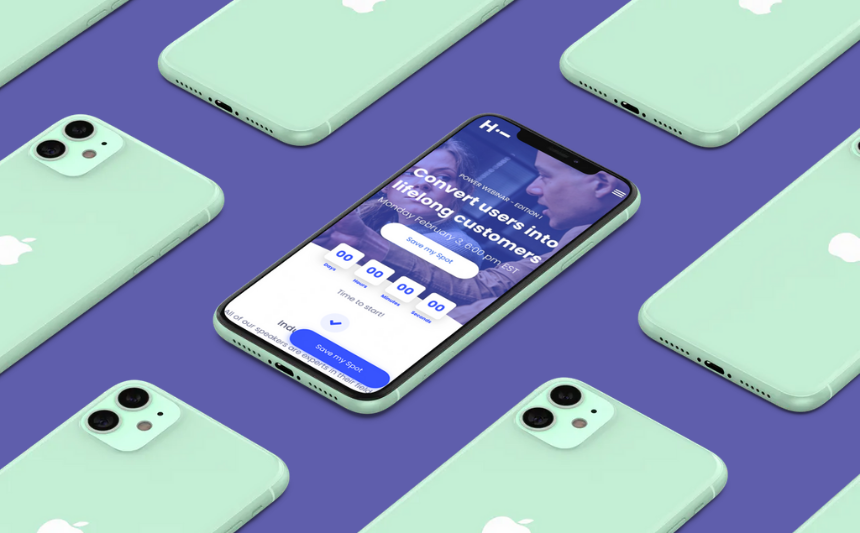 Thousands of new business owners make these mistakes every day and it is costing their side hustle business dearly…
All too often someone decides to start a side hustle business and pump large sums of money into a website without considering some of the most important aspects of building a website and/or launching an online business.
"An online business is more than just a website"
Check out these 5 mistakes so that you don't make them!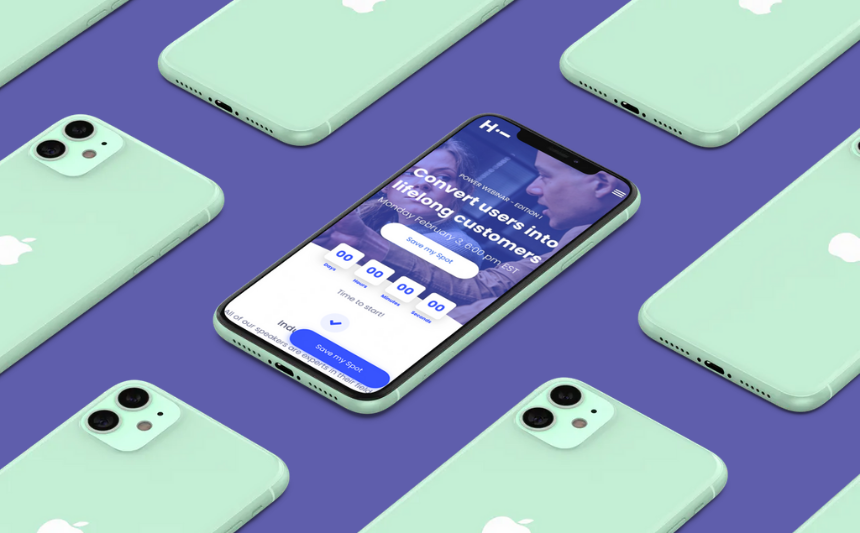 Side Hustle Business Mistake #1:
Not knowing why you need a website
Before you make any decisions about building a website you first need to make sure you're clear on why you need one and what you need it to do. 
For some businesses a website serves as an online information hub for potential and existing customers. 
This is might be right for you if you have an offline business, for example a hairdressers, but also want to ensure you have a presence online so you can be found by a wider range of people who might be interested in your services.
A website like this might contain information on pricing, opening hours, location(s), products/services and details about the owners and staff, but doesn't need anything else more fancy.
Other businesses may want to use their website to sell their products or services. 
This could be alongside their offline business where a website will allow them to sell their products or services to a wider range of people for example a Personal Trainer providing online training in addition to face to face session. 
Or it could an entirely online business, where the website is the business, for example an online shop to sell your home made jewellery.
There are a range of websites that you could use in this case depending on your business, such as an e-commerce store, online course or membership website, which might include access to gated content.
In the early stages of building your website, it can be easy to launch into trying to figure out which website building tool to use before you've really figured out what you need your website to do for you. 
Before you leap into this, try to write down a list of the features you think your website will need, based on what you're trying to achieve through building your website and the key information you want to display. 
Side Hustle Business Mistake #2: Not Knowing who your ideal customer is
When you first start out it's unlikely that you'll have the resources to sell everything to everyone. 
So you need to get clear on who your ideal customer is and get to know them intimately so that you can tailor your marketing message directly to them. 
It's not enough to know just their age and location. 
You need to understand their hopes, fears and frustrations in relation to your product or service and how your offer solves their biggest problem. 
Let's take a look at an example:
A business owner is about to launch a trendy brunch cafe. It will sell premium cakes, pastries and brunch and freshly roasted coffee all using the finest ingredients and sold at a higher price than your typical small cafe. 
The owner thinks that everyone likes to eat and drink so therefore his customers are "everyone". 
In reality, the customers are people willing to pay a premium for luxury goods, they place value on high quality and can afford to spend on such products. This is not "everyone". 
As a business with a physical location, it is also likely that the majority of customers will be from within the local area. 
This needs to be reflected in your visual branding, marketing message and design of your website.
When you understand your customer and how your product or service solves their problem you will be able to effectively communicate that to them via your website.  
Let's take a look at another example:
A fitness coach is launching an online business to help generate more sales, gain more clients and grow their business. 
They are going to promote their services to everyone who wants to "get fit and healthy". 
This sounds like a good idea as it gives you the opportunity to target lots of people. 
However, you need to remember that there are thousands if not millions of other business all competing for the same customers. 
Now, imagine you are searching online for a fitness coach to help you lose weight. 
You have a busy job and need to ensure the fitness coach can get you results even though you are time-poor. 
The first fitness coach you find online states " I help people get fit and healthy".
The second fitness coach states "I help time-poor busy professionals lose weight and feel great". 
Which one would you choose? 
It's most likely that you would contact the trainer who speaks directly to the problem you need solving. The trainer who has identified a "niche". 
So what is a niche?
"A niche market is a segment of a larger market that has its own demands and preferences. Companies focus on niche markets to better cater to a specific consumer than competitors who target a broad audience."
By identifying a niche, you can become laser focussed on solving your customer's problems and get very clear on your marketing message which will help to make you stand out and drive more sales. 
By narrowing down your ideal customer and defining a niche you make your offer clear and make it easier to effectively communicate that offer in your marketing material, website and branding. 
Before you get started building a website think about your niche and how you can best serve your customers so that you become the obvious choice amongst all the other noise online.
Side Hustle Business Mistake #3: Agonising over a website domain name
A domain name is the address people use to find your website e.g. www.mybusiness.com
Many new business owners spend many hours agonising over the website domain name only to find that the .com domain they want isn't available or the cost is eye-watering. 
When it comes to choosing a domain name it is likely you will want to purchase one that is the same name as your company. 
This makes a lot of sense unless of course your business name is very long, difficult to spell or perhaps it has already been taken by another company. It which case you may need to choose a name with a variation. 
When it comes to choosing a variation there are a couple of important things to consider – 
– how easy it is to tell people?
– how easy is it to type correctly?
– and how easy is it to remember?
It's also worth remembering that you don't have to choose a .com or co.uk domain name. 
There are many domain name variants which are designed for specific business types such as .accountant, .biz or .clothing so you should be able to find one for your business.
For example, if you own an arts company you might decide to go for artsy.expert,  artsy.guru or artsy.photography. 
If you own a bakery club you might choose bakery.club or if you own a gym you might choose elite.fitness and so on.
Side Hustle Business Mistake #4: Not setting up a professional email address
Sending emails to customers using your bigjonny69@notmail.com email address probably isn't the most professional approach.
Remember you're representing your brand in all your communications, so make sure you set up a professional email address with your domain name. 
This builds trust with your customers, especially if they're paying for products or services. 
Once you have registered your domain name you will be able to set up an email address that matches the domain name.
For example, if you decided to purchase the domain name www.artsy.co.uk you could then set up email addresses such as myname@artsy.co.uk or contact@artsy.co.uk or accounts@artsy.co.uk. 
You can set up as many email addresses as you need, which means you can separate incoming mail based on the request such as contact form, support, accounts etc. and allow you to manage your workload, or spread the load if you're lucky!
Don't worry if you already have a domain set up but don't yet have your email address set up you can connect your domain name to your email address by editing the DNS within the settings of your account. 
Your domain name provide will have instructions on how to do so.
Side Hustle Business Mistake #5:
Not creating your visual branding BEFORE you build your website
Visual branding is made up of design elements including fonts (typography), colours, materials, logo/s and shapes.
The purpose of visual branding is to communicate your company's values and personality.
The goal is to create an emotional connection between your business/brand and the consumer using the colours, fonts and shapes used in your company's website, logo and business cards.
When your visual branding is done well you create a memorable experience for the website visitor which makes them trust your company, increasing repeat business and referrals.
When building your first website, it is very easy to do things in the wrong order. It's not uncommon for someone building their website adding random colours and fonts and then creating a logo and adding it at the end.
This leaves you with a website that's unbalanced, is not aesthetically pleasing and often looks confused and cheap.
To fix this you need to start with your visual branding BEFORE you build the website.
So what should you include in your visual branding?
A good starting point would be to create a brand guide that outlines how you want your business to be presented online (or offline in print material).
This should include:
A logo
A colour palette
Font pairing
Create a colour palette
A colour palette is the 3 – 4 colours that you will use to represent your brand in all your brand assets.
Certain colours evoke certain emotions in people and you want to choose colours that most represent what your brand is all about.
For example, if your brand is about relaxing and taking it easy you wouldn't want to use bright red but instead might go for light blue or green.
You should consider three colours:
A base colour which reflects your brands most dominant trait.
An accent colour which will be used as a secondary colour and must pair well with the base colour.

A neutral colour which is likely to be used as a background colour. Often white or shades of grey.
To get some inspiration for brand colours and to create your own colour palette you can use https://coolors.co/.
Choose a font-pair
Next up is choosing a font (typeface) to use on your website and print materials.
As with your brand colours, the font you use will determine what you want consumers to think about your brand.
Do you want to be serious, casual, playful, modern, clean or elegant?
It's good practice to pair two fonts together that you can use for title text (H1-H6) and body text on your website.
Title text (H1-H6) are used for headings, sub-headings, titles and statements. Body text is used for the main body copy throughout the rest of the website.
In design one of the most important things is readability, i.e. you need to make sure the font you choose is easily readable.
But also think about what the font says about your brand.
You can choose from free and paid fonts but if you are just starting out designing a website it's easiest to use the free Google fonts as these are often included in the website builder tools that you will use to create your website.
Check out the Google fonts and create font-pairings https://fonts.google.com/. Select a font that you want to view then click on the "pairings" tab.
You can compare that font with another automatically paired to work well together.
Create a logo
A logo is a symbol used to identify your company and its products or services. It's used to identify your company amongst all the others.
But remember a logo isn't everything. Don't spend weeks and months agonising over your logo design.
People will come back for repeat business if you have a good offer and good service, not because you have a stunning logo.
You can use your brand colour palette and font-pairings to help inform your logo design and there are plenty of excellent free tools that you can use to create a logo or you can pay a graphic designer to create one for you.
A good place to start for logo design ideas and inspiration is https://www.behance.net/galleries/graphic-design/logo.
If you'd like a graphic designer to create your logo for you on a budget then you could try sites like fiver or alternatively you could find a freelance designer.
Start building your side hustle business today!
Choose from over 100+ stunning website template
Select the template from the GenUp Digital template library
Pay nothing for 30 days (cancel within 30 days you are charged nothing.)
Build and launch your side hustle in less than a month!